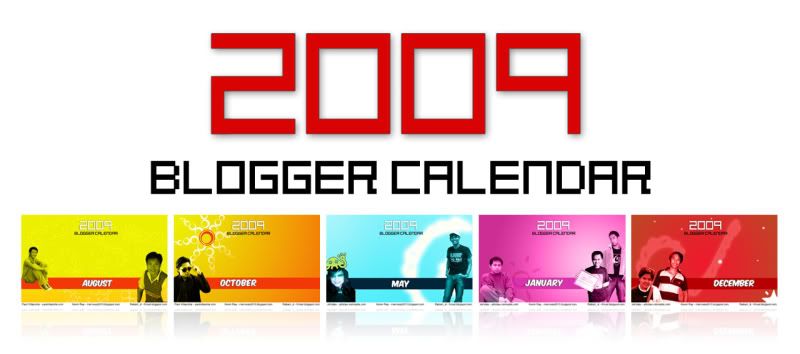 Last week when I'm reading plurk posts and I found out that Paul Villacorta - a blogger from Cebu, is planning to make a blogger calendar. I'm so lucky I was included in the said calendar and I choose the month of February.

Why February? I don't know, maybe February is available or February is the month of LOVE <3. I like the designs of Paul. Eventhought February is not in the picture sample, I know I will like it. I don't know if Paul's Blogger Calendar has sponsors already but If you guys out there wanted to sponsor this Calendar! Please Click here for more info.

Contact Paul Villacorta in this link or e-mail him at pwvillacorta [at] gmail [dot] com.